24/7 Electricity-Free Cooling
SkyCool Systems is a clean energy company focused on energy efficient solutions and new methods for cooling
Air conditioning and refrigeration systems consume close to 25% of electricity generated worldwide and are responsible for 7% of global greenhouse gas emissions.
Solving the World's Cooling Challenge
SkyCool's vision is to improve the efficiency of all cooling systems by harnessing an untapped renewable resource: the sky.
Our core innovation is a radiative cooling material that we've combined with a panel system to improve the efficiency of any vapor-compression based cooling system, saving our customers money and preventing the emissions of CO2 and other harmful greenhouse gases.
SkyCool Panels passively cool fluids in air conditioning and refrigeration systems.
Our panels are designed to connect into new and legacy cooling systems with minimal risk to the underlying system operation.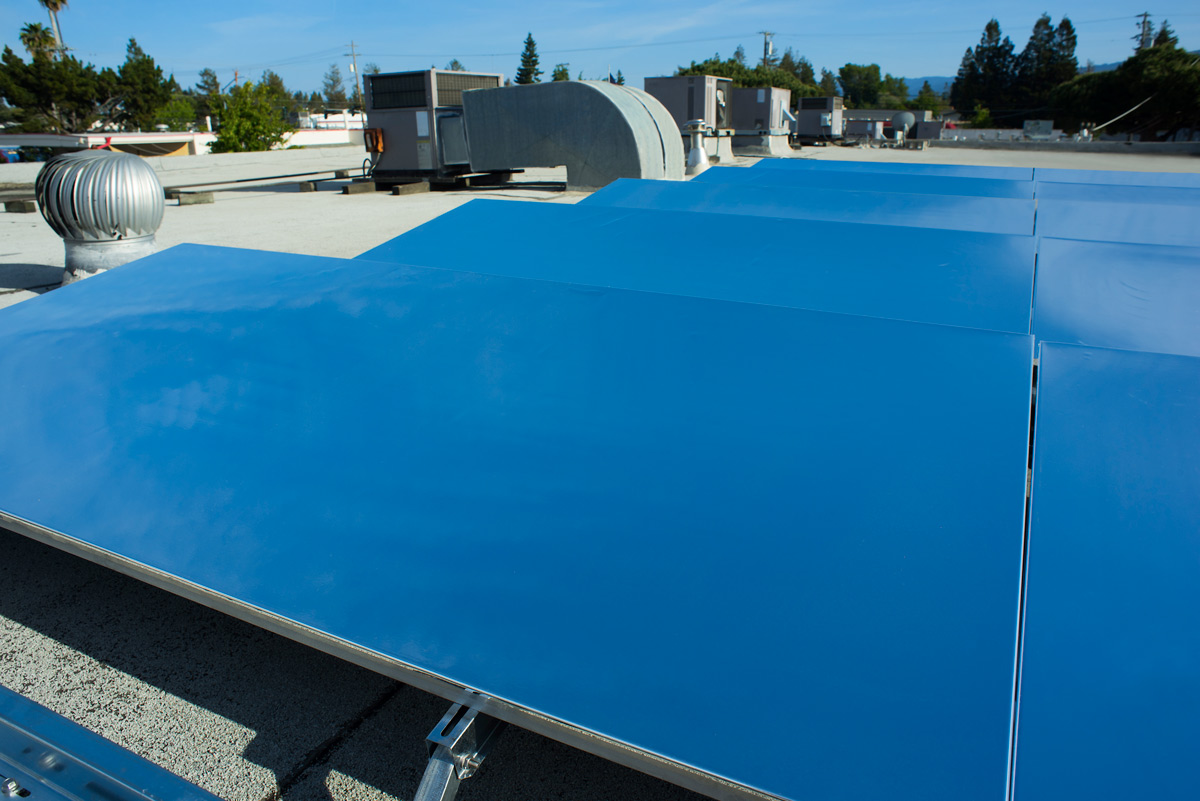 SkyCool's Panels allow customers to capitalize on:
Energy Savings
---
Our panels achieve energy savings between 15% – 40% as a function of the application and number of panels deployed.
Capacity Savings
---
As temperatures get hotter, cooling systems lose capacity. Our panels provide additional cooling capacity to existing refrigeration and air conditioning systems through a simple retrofit.
Demand Savings
---
By providing additional cooling, our panels allow customers to reduce their electrical load during critical on-peak periods. The additional cooling capacity helps reduce demand charges and save money.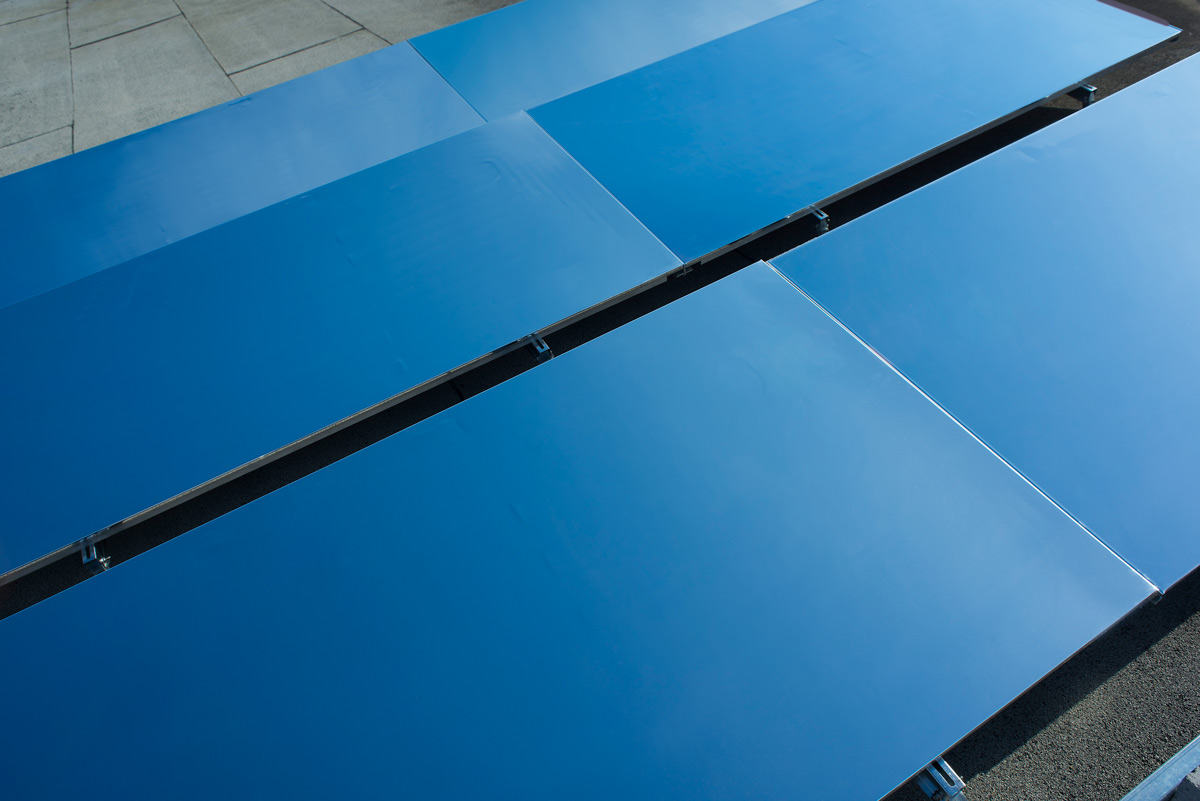 SkyCool's Panels save 2x – 3x as much energy as a solar panel generates given the same area.
We deliver a passive cooling technology designed for today's largest coolings needs. Substantial
Electricity Savings Simple Retrofit to
Existing Cooling Systems Our panel systems are deployed in successful commercial applications with several key partners.
Interested in saving energy and reducing carbon emissions?
See how SkyCool's Panels can serve your commercial or industrial cooling needs.